Al Dellinges

Collects the covers for issues 1 through 81.

Offset printed? Cover printed on textured stock.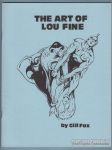 Nice collection of comic pages, covers, drawings and commercial illustrations by Lou Fine, plus a relevant interview with Gill Fox.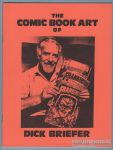 Nice collection and documentation of Dick Briefer work including Frankenstein, Hunchback of Notre Dame, Rex Dexter, Flint Baker, Red Tornado, Real American and Yankee Longago. Also contains a few pages of Frankenstein drawings by other artists.
Saddle-stitched magazine (trimmed).