Kevin Collier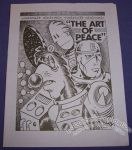 Comixtalk mini-comic insert.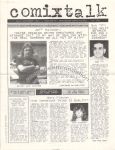 Interview with Jeff Gaither.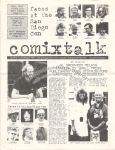 It's possible this may actually issue #3 despite the cover numbering. Need verification on this.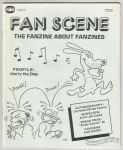 Interview with Jeff Cooke.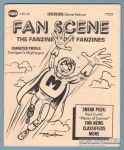 Contents include: interview with Gene Kehoe; article on Tim Corrigan's Mightyguy; photos of Jeff Cooke, Kevin Collier, Paul Curtis, Tim Eldred, Jim Emelander, Ross Raihala, Mary Sue Lambright, Gene Kehoe and Dave Gifford; letters from Bob Conway, Jim Main, Jason Sacks and others; more.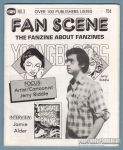 Contents: spotlight on Jerry Riddle; interview with Jamie Alder (Bill Shut); photos of Jerry Riddle, G. Raymond Eddy, Sean Cliver, Matt Feazell, Jim Main, Kirk Chritton, Randy Paske, Erik Larsen, Gary Panter and Francis Mao; letters from Gary Lovisi, Eric Hampton, Tim Corrigan, Wade Busby and others; more.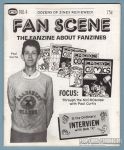 Contents: interview with Bob "X" (Xex Graphix); spotlight on Paul Curtis' Micro-Comics series; news and reviews; letters from Erik Larsen, Tim Corrigan, Kirk Chritton and others; comic strips; photos of Paul Curtis, Robert Stump, Jason Marsden, Steve Leach, Christopher Howard, Jeff Gaither, Mark Heike, Olas Manns, Chester Brown, Jon Strongbow, Shawn Christie, Ross Raihala, Jeff Nicholson, Michael Roden, and Bob "X"; more.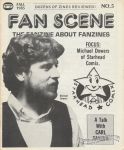 Fanzine/small press comics news, reviews, ads, some comics, interviews with Michael Dowers and Carl Taylor.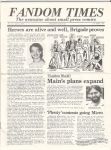 This issue's got: an article on a Michael Roden/John Eberly musical collaboration; "UFO Report" article; interview with Kirk Chritton; profile of Clint Hollingsworth; profile of Jim Thompson; news; mini-comic/fanzine reviews; ads drawn by Guy Burwell, Bill Fitts, Michael Roden, Bobby Weiss/Sam Henderson, Vernon Grant and others; letters from Bruce Chrislip, Par Holman, Sam Gafford, Michael Roden, Jeff Nicholson and others; more.
Printed in two sections.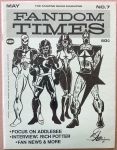 first issue published with the new shortened title; formerly known as "West Michigan Fandom Times"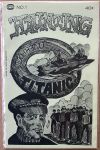 I think this may have originally been distributed with Kevin Collier's Comixtalk zine.
Saddle-stitched.