Marty Arbunich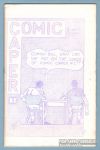 Contents include: ama-hero fiction with illustrations (Five Horsemen of Death, Green Sceptre), superhero origins; more.
Characters in fan art include: Green Lantern, Flash (Golden/Silver), Eclipso, Atom, Batman, Hawkman, Aquaman, Will Magnus
Ditto, saddle-stitched.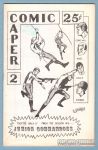 Contents include: article on Lex Luthor; 10-page Junior Commandoes WWII comic by Arbunich and DuBay; letters (Flo Steinberg, Larry Herndon, "D.C. Publications"); more.
Offset/ditto, saddle-stitched.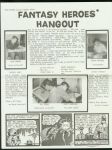 Advertisement for the collaboration between Fantasy Hero and Heroes' Hangout featuring photos of Rudi Franke, Bill Dubay, Barry Bauman and Marty Arbunich.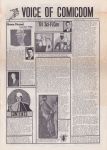 Formerly Fantasy Heroes' Hangout.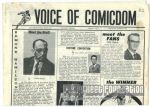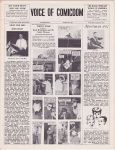 "Meet the Pro" with John Belfi, and articles about Alex Kotsky's Apartment 3G, The Bond Era by Rudi Franke, and an Australian character named "The Panther" by John Ryan.   Letters from Richard Kyle, Dick Ayers, Steve Perrin, Sid Greene, Murray Boltinoff, Will Eisner.