FTO Publications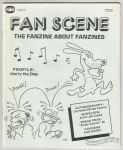 Interview with Jeff Cooke.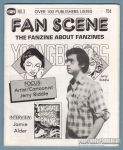 Contents: spotlight on Jerry Riddle; interview with Jamie Alder (Bill Shut); photos of Jerry Riddle, G. Raymond Eddy, Sean Cliver, Matt Feazell, Jim Main, Kirk Chritton, Randy Paske, Erik Larsen, Gary Panter and Francis Mao; letters from Gary Lovisi, Eric Hampton, Tim Corrigan, Wade Busby and others; more.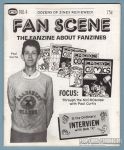 Contents: interview with Bob "X" (Xex Graphix); spotlight on Paul Curtis' Micro-Comics series; news and reviews; letters from Erik Larsen, Tim Corrigan, Kirk Chritton and others; comic strips; photos of Paul Curtis, Robert Stump, Jason Marsden, Steve Leach, Christopher Howard, Jeff Gaither, Mark Heike, Olas Manns, Chester Brown, Jon Strongbow, Shawn Christie, Ross Raihala, Jeff Nicholson, Michael Roden, and Bob "X"; more.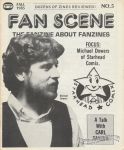 Fanzine/small press comics news, reviews, ads, some comics, interviews with Michael Dowers and Carl Taylor.