G Raymond Eddy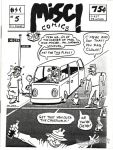 Seems to be at least two printings. 1st is indicated on cover but there was another run with that info removed (see photos).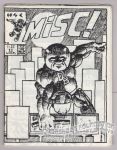 1st printing: ?
2nd printing: indicated on the bottom of the second contributors' page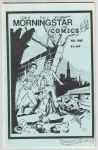 Card stock covers.
United Fanzine Organization memberzine.
Outside In was a long-running mini that collected artist self-portraits.

There's one more contributor I'm not sure about, Phillips (Scott?).

1st printing: 1983, 150 copies
2nd printing: 1984, 20 copies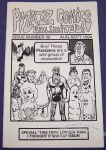 Pizazz Comics publishing co-op newsletter.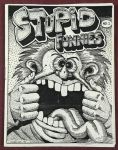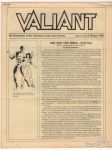 Published by G. Raymond Eddy?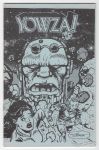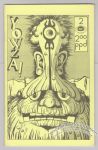 Contents include a five-page cartoon tribute to the Three Stooges.

Other characters appearing include Cloak & Dagger, Ratman, Ronald Reagan, Galen the Saintly, the Ruz, Howie the Hat, Captain America, Longshot and Renegade Rabbit.

United Fanzine Organization memberzine.

There's also a Greg Young listed on the contributors page but I honestly can't figure out what he did (if anything) in this issue.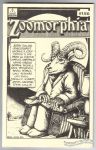 Animal-themed comix anthology.

At least some (probably all) copies came with the Zoomorphia Self-Caricature Insert mini.
May have actually been released in 1984.