John Fantucchio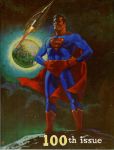 Editorial features include:
Cover by Don Newton.
 "THE KEYHOLE" by Hamilton Benedict.  "Koenig on Star Trek" by Walter Koenig. 
"An Index to SFCA" (a complete list of SFCA publications) by Larry Bigman.  
"RBCC INFORMATION CENTER" by Raymond Miller.  Centerspread by Robert Kline.  
"PREMIUM CLASSICS" by Rex Miller. 
"COMIC COLLECTOR'S COMMENTS" by Howard P. Siegel, including a FANDOM PROFILE of Rex Miller. 
"CRITIQUE" fanzine and comix reviews by Mark Burbey, Orlando Falcon, Gary Wilson, Jason Leeds, Jack Reid, and James Van Hise.  
"THE WILLIAMSON COLLECTOR" by JVH and Larry Bigman.  "SCIENCE FICTION IN REVIEW" by JVH. 
"BLASTS FROM THE READERS" with a letter from Andy Warner.
Ads for: 
COMIC BOOK PRICE GUIDE 3rd edition
COMIC BOOK RETAIL VALUES 1973-1974
COMIC MEDIA #8 and #9
EAST COAST COMIX reprint: Tales From the Crypt #46
EC LIVES!
ETCETERA #2
ERBDOM
FANAZINE 
FANTASTIC EXPLOITS #15 thru 23
FANTASTIC FANZINE SPECIAL #2
FIGHTING HERO COMICS #14
FINDERS KEEPERS #2
FLASHBACK #2
GOLDEN FUNNIES
GRAPHIC ILLUSIONS #1
JACK KIRBY'S GODS posters
MARVEL COLLECTOR'S HANDBOOK #1
MARVEL TIMES #3
MR. A. #1
PHANTASMAGORIA #1-3
PHASE #1
REMEMBER WHEN
SERIAL PICTORIAL Vol. 1-8
SPIRIT SECTION reprints
STYX #2 
SUPERSTAR COMICS #2
THE BEST OF VIRGIL FINLAY
THE BUYER'S GUIDE FOR COMIC FANDOM
THE COLLECTOR #27 and a poster of the cover by Robert Kline
THE COLLECTOR'S HANDBOOK Vol. 4
THE COMET #1
THE COMIC READER
and 100th issue congratulations ads from
TCR Publications (The Comic Reader), 
Charlton Comics, and Bill Devine.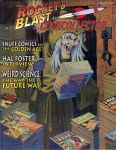 Front and back covers by Johnny Craig.
Editorial features include: 
"BLAST FROM THE READERS," featuring a letter from Al Kracalik about OUTRE and SPA FON #1.   John Fantucchio's cover for RBCC #61 printed in black-&-white.   "Johnny Craig Tribute" by James Van Hise.  "The Ghoulanatic Paintings" by "Crumblin' Charlie."  "George Evans Tribute" by JVH.   "Why Do We Collect Comics?" by JVH.   "Prince Valiant in the Days of Hal Foster" by JVH.  "An Interview with Hal Foster" reprinted from COLLAGE #10.   "Comic Artists in the Pulps" featuring Alex Raymond, Al Williamson, and Roy Krenkel.  "League of Masks," fiction by JVH.  "Torture, Death and Disrobing — 'Snuff' Comics in the Golden Age: 1945-1955" by Michael Vollmer.  "THE EC STORY: Weird Science — The Way the Future Was" by JVH.  "Don Rosa's INFORMATION CENTER," originally intended for RBCC #152.
"MAD Index 1-23" by Bill Hansen and Dan Ciminelli reprinted from RBCC #153.  "One of the Greatest Films You've Never Seen: The Boy from Mercury" by JVH.  
Ads for:
ALL-STORY pulp magazine facsimile
DINOSAURS ATTACK! bubblegum cards
MIDNIGHT GRAFFITI
PULP MASTERS
RBCC house ad
THE FANTASTIC WORLDS OF HP LOVECRAFT  
THE FANTASTIC WORLDS OF ROBERT E. HOWARD
TOMB TALES
and YE OLDE FANZINE SHOPPE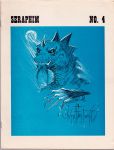 EC fanzine.  Formerly called The EC Fan-Addict.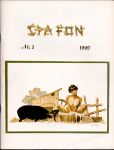 EC fanzine. Features interviews with Jim Steranko and Bill Gaines.  
Final issue.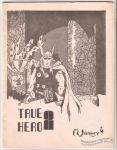 Published in 1969 or '70?