Mark Campos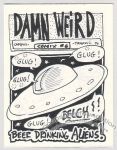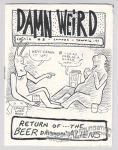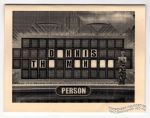 Secret mini-comic produced (with the help of artist pals) as a gift for my wife. The other copies went to contributors and my files.
Numbered edition of 25.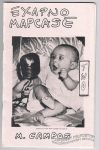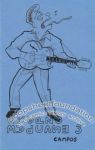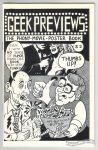 Collection of fake movie posters drawn by comics artists.
5½ × 8½"
24 pages
Glossy cover stock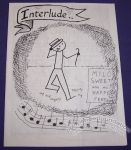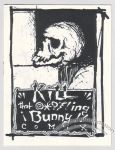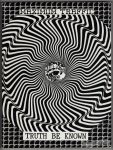 This book contains one long narrative that incorporates (complete) comics, strips and art by various writers/artists.
8 × 10½"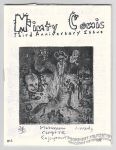 There may be more contributors than listed above.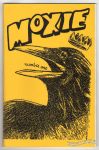 Some copies have a (stencil?) colored cover logo.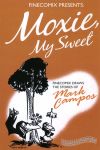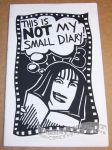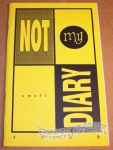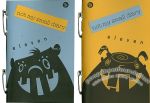 One issue in two volumes.
The theme revolves around life at 11 years or old or younger.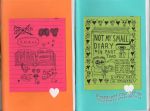 Autobiographical comics anthology. This is one issue in two volumes, each bound with various types of ribbon. The theme is "dating".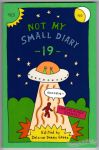 Autobiographical comics on the theme of Unexplained Events.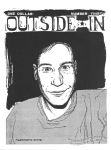 Outside In was a long-running series that collected artist self-portraits. Originally begun by Steve Willis, this issue is from the Edd Vick / Hal Hargit run.
Cardstock covers.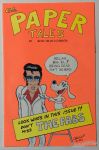 Includes a few jam pages with Steve Willis and a Joe Matt parody. Appearances by Morty the Dog, Elvis Presley and the Beatles.
6½ x 10¼"