Tim Corrigan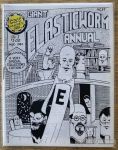 Saddle-stitched, b&w interiors.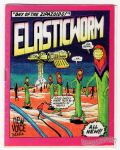 Full-color cover on glossy stock.

New Voice pub #2.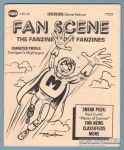 Contents include: interview with Gene Kehoe; article on Tim Corrigan's Mightyguy; photos of Jeff Cooke, Kevin Collier, Paul Curtis, Tim Eldred, Jim Emelander, Ross Raihala, Mary Sue Lambright, Gene Kehoe and Dave Gifford; letters from Bob Conway, Jim Main, Jason Sacks and others; more.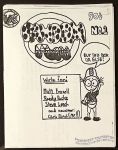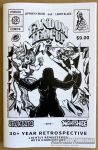 Team-up starring Snowbuni and Nightshade (later called Nightstar). This edition commemorates the 34th anniversary of its original publication and includes footnotes on every page (regarding story, process, etc.). There's some slight editing and the UFO (United Fanzine Organization) Checklist was updated to the current one as of publication.
Cameo appearances (non-story) by Ultra Klutz and Mightyguy.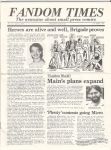 This issue's got: an article on a Michael Roden/John Eberly musical collaboration; "UFO Report" article; interview with Kirk Chritton; profile of Clint Hollingsworth; profile of Jim Thompson; news; mini-comic/fanzine reviews; ads drawn by Guy Burwell, Bill Fitts, Michael Roden, Bobby Weiss/Sam Henderson, Vernon Grant and others; letters from Bruce Chrislip, Par Holman, Sam Gafford, Michael Roden, Jeff Nicholson and others; more.
Printed in two sections.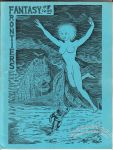 Small press reviews, columns, comics, a bit of fiction, etc.
Contains Tim Corrigan's "Small Press Comics Explosion" #18 (which had continued as a column available to all publishers).
Card stock covers.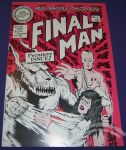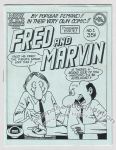 United Fanzine Organization (UFO) memberzine.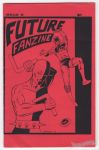 United Fanzine Organization memberzine.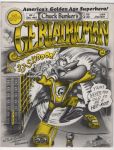 Newsprint interiors
Two-color cover

Published in 1985?
Initial entry created from an ad in Fan Scene #3 (Kevin Collier, 1985).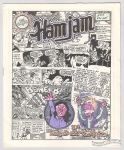 Some copies have hectograph-colored covers.
7 × 8½"
8 pages
Numbered edition of 500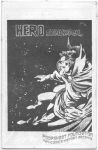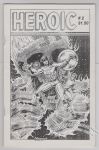 5½ × 8½"
32 pages, cardstock cover
Characters appearing in artwork include Captain America, Bucky, Underdog and Lion-O of the Thundercats.
United Fanzine Organization memberzine.