Tim Corrigan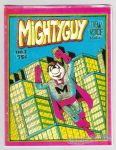 Superhero humor by Tim Corrigan.

Full-color covers on glossy stock.

New Voice pub #1.
March 2009.
Standard comic book size.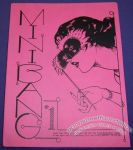 Mini supplement to Slam Bang.

Unfolds out to 8½ x 11".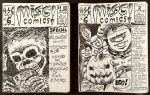 Halloween special published in two sections.
Two printings. The second references the printing in the editorial for each section.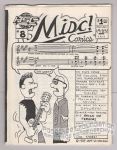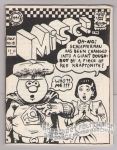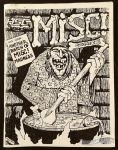 special Dough-Boy pin-up issue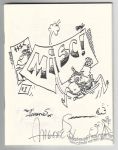 Characters appearing in art or comics include Groo the Wanderer, Smurfs and Beanworld folk.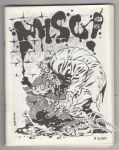 Thick annual Halloween special.
There may be more contributors than listed above.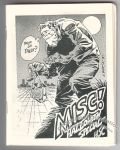 Annual Halloween special.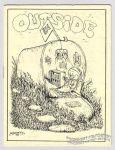 Outside In was a long-running series that collected artist self-portraits. Originally begun by Steve Willis, this issue is from the Michael Dowers run.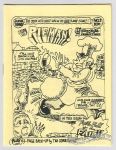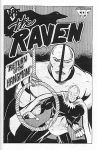 Blue Plaque Publications and Small Press Syndicate memberzine.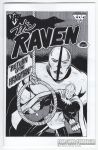 2nd edition noted on the first interior page, plus there's a new editorial/indicia and current UFO Checklist in the center.
Saddle-stitched, b&w interiors.
United Fanzine Organization / Small Press Syndicate / Blue Plaque Publications memberzine.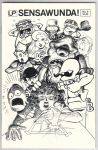 Characters making appearances include Cobalt 60, Ultra Klutz, Misty, Mightyguy and Studs Kirby.
Glossy cover stock
There may be more contributors than listed above.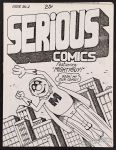 C&T Graphics Mini-Comics #1.