Andrew Pepoy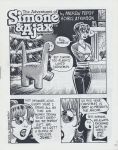 Initial entry created from "newly released" info (not a review) in Fan Scene #3 (Kevin Collier, 1985).
Published in 1985?

Star Wars fanzine.
One issue?
10 pages with one fold-out two-page spread.
Lettering by Colin Longcore.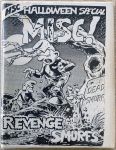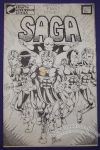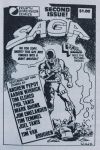 Published in 1984?
The cover image is from a Fourth Dimension Comics display ad in Fan Scene #2 (Kevin Collier, 1984). A proper cover scan would be preferable.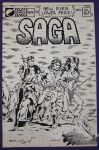 A pre-publication ad in Fan Scene #2 (Kevin Collier, 1984) advertises contributors "Pepoy, Eldred, Wirrick, Van Bruggen, Emelander, Temmel, Tanis, Shonk and Roy".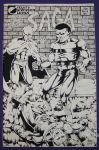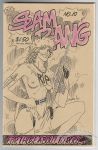 This issue contains a centerspread jam done at the Chicago Comicon.
Some copies have airbrushed color on the cover.
Cardstock cover.
There may be more contributors than listed above.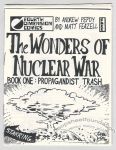 Reagan-era collaboration between Matt Feazell and Andrew Pepoy.
1st printing: ?
2nd printing?: 1988
Loyola edition: April 1988 (The inside front cover states "Special Edition (Loyola) April 1988, 10 Copies".)