Bill Rotsler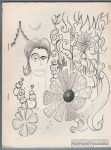 Contents include: "Prehistoric Supermen" article; Elric of Melnibone art by Gaughan; dadaesque comics by Dave Buck utilizing Marvel Comics-style imagery; and more.

Plus letters from Harvey Kurtzman, Ted White, Mae Strelkov, Ray Nelson, Jack Gaughan, and others.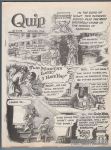 Science fiction fanzine. Contents include: a beautiful four-page comic (begun on the cover and starring contributors) by Ross Chamberlain; more artwork by Joe Staton and others; commentary on fanzines of the past (Stellar and Void); NYCon 3 trip article; some discussion of the effect the Batman TV show might have on fandom and pop culture; fanzine reviews; letters from Steve Stiles and others; more.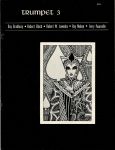 Letters page includes letters from Robert Bloch and Andrew Offutt.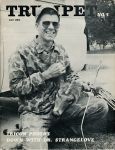 This issue includes a two-page ad for Witzend #1.  
Letters page includes letters from Maggie Thompson, Jerry Pournelle, Harry Warner Jr., and Fritz Leiber.