Bob Kozlowski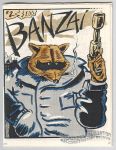 The previous issue was titled 'Banzai Press Presents'.

Saddle-stitched. Some copies have hand-colored covers.

Published in 1987 or '88?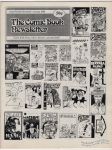 Small press comics news and reviews.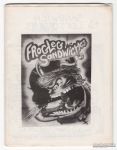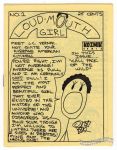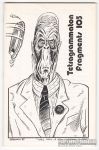 Newsletter of the United Fanzine Organization (UFO).
Side-stapled, b&w interiors.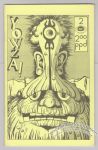 Contents include a five-page cartoon tribute to the Three Stooges.

Other characters appearing include Cloak & Dagger, Ratman, Ronald Reagan, Galen the Saintly, the Ruz, Howie the Hat, Captain America, Longshot and Renegade Rabbit.

United Fanzine Organization memberzine.

There's also a Greg Young listed on the contributors page but I honestly can't figure out what he did (if anything) in this issue.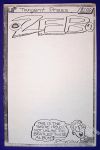 5½ × 8½"
16 pages
United Fanzine Organization memberzine.