Brad W Foster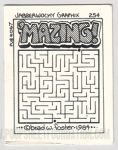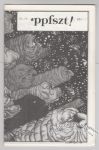 There may be more contributors than listed above.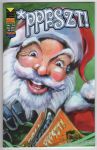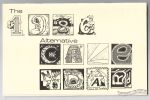 12-month calendar for 1986 with each month a two-page spread illustrated/designed by the contributing artists. Also, the centerspread contains six cartoon collaborations by various combinations of the contributors and each drew one of the letters or numbers on the cover.
Cardstock cover.
Appearance by Morty the Dog.
MUPubs #038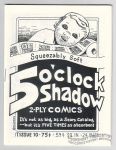 There may be more contributors than listed above.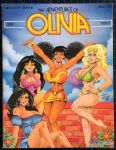 Jab pub #217
Roughly 8¼ x 10¾".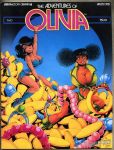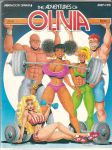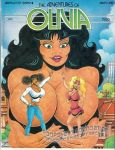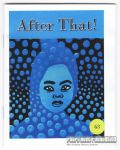 Micah Liesenfeld's continuation of D. Blake Werts' Copy This! / Copy That! title that spotlighted small press creators.
Interview with Jeff Zenick with plenty of art by Zenick and others.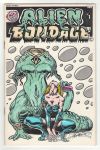 Some (all?) copies have hand-colored covers.
Published in 1988 or '89?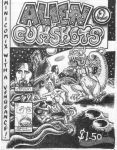 Edited by George Parsons.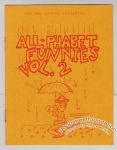 Chris Bors organized this alphabet-themed project where every page represented a different letter.
Red ink on orange stock.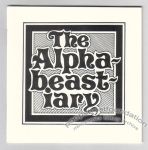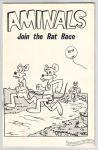 Animal-themed humor comics and art.
Cardstock cover.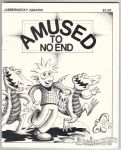 Jam comix between Foster and Willis.
Glossy cardstock cover.
Jabberwocky publication #130.