Carl Gafford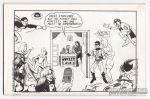 Superhero jam cover by Keeter, Shipley, Johnson, Blake, Martinec and Corrigan (and the aftermath on back by Keeter). Also contains letters from Shipley, Corrigan and Blake.
United Fanzine Organization memberzine.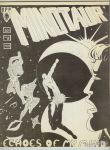 Blue Plaque Publications memberzine.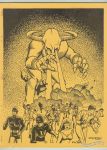 Run in CAPA-Alpha #74 (December 1970) in six sections.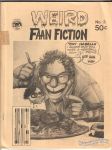 In this issue: two-page fumetti (photo comic) starring the editor; fiction by Charles Spanier, Ralph Alfonso; back cover by Carl Gafford; other art by John Workman, Neal Pozner, Andy Mushynski, Larry Lee and Dale Jones; letters from Mark Evanier, Harry Warner Jr., others; more.