Carrie McNinch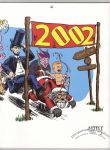 Huge jam comics project in which a ton of artists contributed one or more panels to create a comic for each month of the year with each month designed on a two-page spread so that it's also a usable calendar with one panel per day. Edited by F.C. Brandt and Jesse Reklaw.
Color wraparound cover.
There may be more contributors than listed above.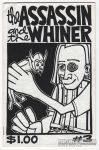 Sarah Folkman did the back cover, everything else is Carrie.
Also contains letters from James Kochalka, John Porcellino, Rob Schulz, Paul Madonna, Ian Jeans, Allen Salyer and others.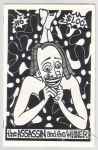 Contains letters from Simon Gane, Jason Turner, Rob Schulz, Paul Madonna, Julee Peasley and others.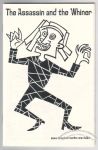 Published in 1999 or 2000?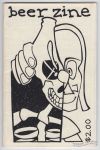 A mix of comics and writing on the subject of beer.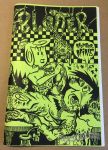 Appearances (in one form or another) by Madballs, Fred & Wilma Flintstone, Jughead, Hot Stuff, Dagwood & Blondie, Sicko the Clown, Shaggy, Velma and Scooby.
Lime green covers.

One 8½ x 11" sheet folded twice.
Published circa 2002.