Dan Spiegle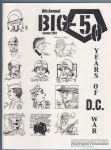 Fanzine celebrating 50 years of war comics as published by DC. The wraparound cover is loaded with cartoonist portraits and self-portraits. Many of those artists also get one- and two-page articles inside about their military experience and comics work (plus new artwork).
There's also a full-color centerspread painting of the USS Stevens by Sam Glanzman.
There may be other contributors not listed above.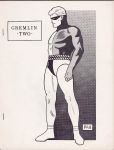 Interviews with Roger Brand, Hal Foster, Tom Ryan.  Biography of Neal Adams, with index of his work.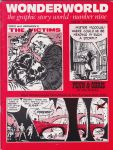 Formerly titled Graphic Story World, and continued same numbering until this new title.
Letters page includes letters from Art Spiegelman, George Metzger, Joe Brancatelli, Jim Jones, Larry Johnson, Mort Walker.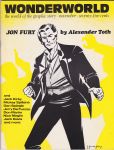 Final issue. 
Letters page includes letters from Ron Haydock, and Michael Cherkas.