David K Farley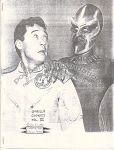 The copy with a white cover (1st?) is a signed/numbered edition of 20.
1st printing:
2nd printing:
3rd printing: signed/numbered edition of 20 copies (yellow cover but unsure if all from this printing use same paper stock)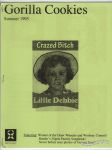 Contents include a reprint of Naugacomics #573.
1st printing:
2nd printing: signed/numbered edition of 26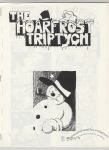 Winter-themed comix starring Bolman's twisted version of Frosty the Snowman. Stories include "Frosty Has Risen From the Grave", "Taste the Blood of Frosty" and "The Little Dinner". Written and drawn by Edward Bolman with David K. Farley.
Signed/numbered edition of 50.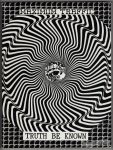 This book contains one long narrative that incorporates (complete) comics, strips and art by various writers/artists.
8 × 10½"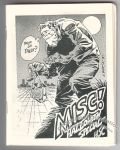 Annual Halloween special.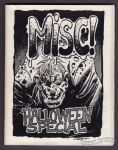 Annual Halloween issue.

1st printing: October 1989
2nd printing: April 1991

I feel like I know contributor "Pee Wee Warhol" by another name but I can't quite put my finger on it.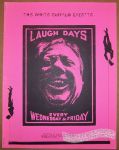 The White Buffalo Gazette is the newsletter / zine that took the place of Steve Willis' City Limits Gazette when it was retired (and it was originally inspired by Bruce Chrislip's zine of the same name as well as Clay Geerdes' Comix World newsletter). Several editors have published their own WBG over the years and it generally always contained comics, art, letters and info on new releases.

This issue is from Edward Bolman and Cat Noel's run.
There's one other small drawing I'm unsure of. Chad Woody?