Ed Watson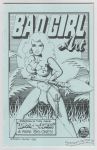 Bad Girl Art was an anthology of comix focused on the female form – sort of a newave version of "good girl art".
Parodies include Li'l Abner, Archie, Disney Ducks, She-Hulk and Red Sonja.

#201 in Jay Kennedy's Underground and Newave Comix Price Guide.
Cardstock covers.
1st printing: 100 copies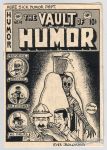 Great humor comix anthology with EC Comics tribute covers by J.R. Williams.