Harold Smith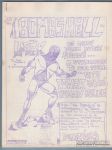 Fiction, articles, comics and art. Contents include "The Modern Golden Age" and "The Second Golden Age of Comics" articles, article on Captain Marvel, letters, sale lists, etc.
Ditto printed, corner stapled.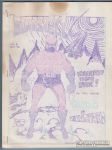 Comics, art, fiction and articles. Contents include: "The King Line: New Company with Old Favorites" article, "The World Report on the UFO-Flying Saucer Question" article, more.
Ditto printed, side-stapled.