Jeff Cooke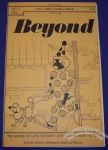 Outside In was a series that collected artist self-portraits.
There's also a full-page Thru Black Holes Comix ad drawn by Michael Roden.
Card stock cover, saddle-stitched.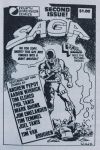 Published in 1984?
The cover image is from a Fourth Dimension Comics display ad in Fan Scene #2 (Kevin Collier, 1984). A proper cover scan would be preferable.