Paul Friedrich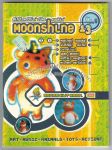 Contents include APE '98 photos, Q&A with Jim Woodring, Micronauts talk (and art), Booska, Tokyo trip, Mazinga, Gatchaman, Michael Bartalos, Portland Soapbox Derby and more, including lots of comics and art.
6¾ × 9"
Full-color covers
Martin Ontiveros may be a contributor?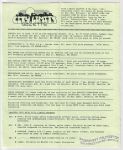 Steve Willis' biweekly newsletter full of comix news and commentary.
Also in this issue: a checklist of 1991 CLG issues and reviews by Campos and Hansen.
I believe this issue also came with Willis' State of Beings #4.