Perry Whittle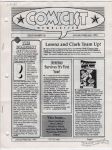 News, reviews, ads, reader profiles, column by John MacLeod and more.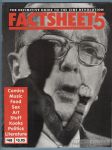 A long-running "definitive guide to the zine revolution"packed to the gills with reviews of all types of zines.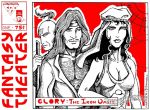 Robert J. Jackson is listed in the credits as an inker, but did not actually contribute. The pages attributed to him were inked by Tyim Courts. (Source: J. Kevin Carrier)
United Fanzine Organization / Small Press Syndicate memberzine.
[Note: At least one image in this entry was found online (probably at an auction site) and saved for personal use. And then the Database project came along! If you recognize your image we'd like to have your permission and would love to give you credit for your work. Please contact us through Site Info > About in the main menu up top.]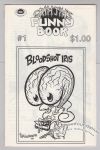 5½ × 8½"
20 pages
United Fanzine Organization memberzine.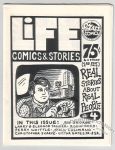 Pizazz Comics memberzine.
Published in 1988 or '89.