Phil Foglio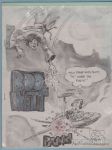 Canadian SF zine with some comix tendencies.
Mimeo/xerox?, side-stapled.
Contents include: interview with Phil Foglio, a column by Marc Arsenault and lots of comics reviews.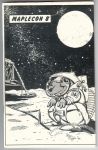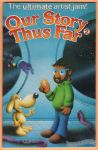 Phenomenal jam comix project organized by Brad W. Foster. Each artist contributed one page which built upon and furthered the pages completed before them.
Appearances by Morty the Dog, Underdog and Peter Laird's Triceratron.
Full-color covers on coated stock.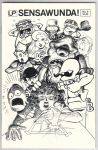 Characters making appearances include Cobalt 60, Ultra Klutz, Misty, Mightyguy and Studs Kirby.
Glossy cover stock
There may be more contributors than listed above.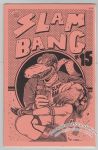 Contents include a Q&A with Kevin Collier and a centerspread jam page from the Chicago Comicon.
Characters appearing in art or comics include the Joker, Conan the Barbarian, a Batman/Gizmo mash-up, Gantar the Last Nabu, Dr. Radium, Cynicalman, Holo Brothers, Vokes' Eagle, Gnatrat, Captain Confederacy