Rob Sturma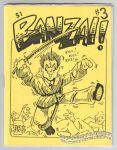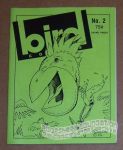 Bird-themed minicomix anthology. Appearance by Heckle and Jeckle.
Cover printed on bright green stock.
1st printing: 1986, print run of 100
2nd printing: 1986?
3rd printing: 1986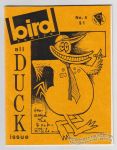 All-duck issue of this bird-themed comics anthology. Edited by David Tosh.
Appearances by Donald Duck, Huey, Louie & Dewey, Daffy Duck, Doodles Duck, Super Duck and Rubber Duck.
1st printing: Slice o' Life, 1986, 150 copies
2nd printing: Ozone Press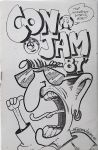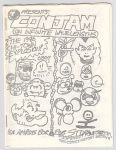 AKA Conjam 5. What are the previous issues?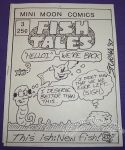 Numbered edition of 100.
4¼ × 5½"
8 pages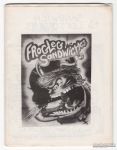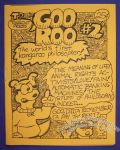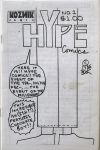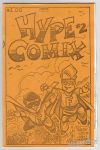 This issue's theme is superheroes.

Interiors printed on various colors of paper.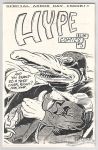 Signed/numbered edition of 60.
There may be more contributors than listed above.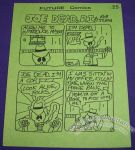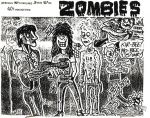 Mini collection of zombie sketches (probably collected at Chicago Con).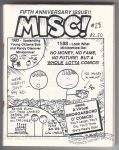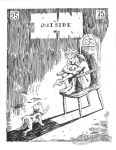 Outside In was a long-running series that collected artist self-portraits. Originally begun by Steve Willis, this issue is from the Edd Vick / Hal Hargit run.

This issue also contains an alphabetical index to all artists in the first 25 issues of the series.

MUP #067.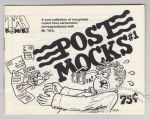 Collection of doodles from correspondence with cartoonists.
Appearance by Howie the Hat.