Sid Check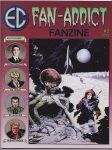 Features an interview with Al Feldstein about EC's 3-D comics.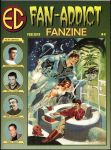 Articles about Frazetta's comic strip work, EC art exhibit, Wally Wood diorama, Wood's last work for MAD, work by Wood when he was in the military, Jerry Weist and Squa Tront, and more.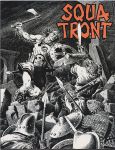 EC fanzine.  Edited by John Benson. Features a long interview with John Severin, with a checklist of Severin's work.