Simon Gane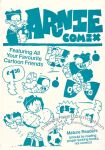 Arnie the young anarchist bomber, the right-on kids and the ever popular Subvert Man smash the state, blow themselves up, and do a zine.
Either 8½ x 11" or A4.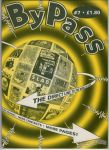 Zine and mini-comic reviews.
Roughly 8 x 11¼".
There may be more contributors than listed above.
Is "Simon Arnie" Simon Gane?