Tom Stazer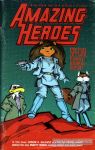 Edd Vick interviews Steve Gallacci, "Why a Duck?" (36 cartoonists on why they deal in funny animals), Rowrbrazzle portfolio section, letter from James Pugh looking for fan artists.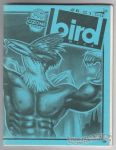 Bird-themed comics anthology.

Appearance by Howland Owl (of Pogo).

Bolman's contribution is a mass printing of his Naugacomics #392 (as a cardstock centerspread).

Wraparound, cardstock cover.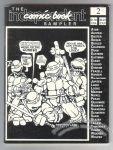 This was a two-volume minicomic series that spotlighted creators of independent comics with a half-page bio and one or two pages of art for each cartoonist (many drawn especially for this series).
Appearance by Teenage Mutant Ninja Turtles.
A full-size comic version (with color covers) of this series was planned for June 1989 but I don't believe it was realized.
There may be more contributors than listed above.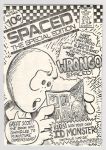 This mini-comic was produced for the Houston Comix Fair in 1983 to promote the then-new Spaced humor comic published by Unbridled Ambition (and later, Eclipse Comics).