Tucker Petertil
Most of the pages are wacky news stories illustrated by the contributors and there's also a back cover photo of a model sporting a Comix World t-shirt.
Issue number not printed on cover but was written on some copies.
Side-stapled. Dimensions may vary due to trimming.

#174 in Kennedy's Underground and Newave Comix Price Guide.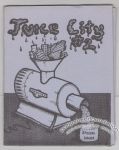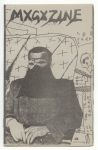 Includes two comics, "An Interview with New Image Artist Lucio Gratis" and "Visionary Comix".

Two different-sized editions exist.

1982: 2¾ × 4", 16 pages, hand-stamped element on cover on at least some copies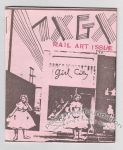 Long-running artist self-portrait series.
1st printing: 1983, 150 copies
2nd printing: 1983, 20 copies (printing indicated on inside front cover by the date)