Angelo Torres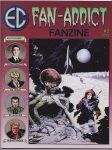 Features an interview with Al Feldstein about EC's 3-D comics.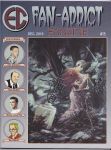 Features an article by Roger Hill about the boating accident that killed Max Gaines, after which William Gaines assumed the reins at EC Comics.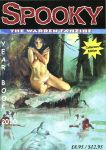 A Warren fanzine.  This oversize issue of Spooky reprints 10 pages from issues 1-3, including interviews with Bill Mohalley and Kevin Pagan, and features new interviews with Frank Brunner, Greg Bazaz, Boris Vallejo, Ken Gale, Mike Zeck, Angelo Torres, Flo Steinberg, Esteban Maroto, Terrance Lindall, Howard Chaykin, Ed Fedory, Paul Gulacy, Dick Giordano, Jeff Easley, Jim Laurier, Jeff Rovin, Don Maitz, Steve Englehart, Bob Toomey, Clark Dimond, Bruce Jones, Joe Wehrle, Barbara Leigh, Jeff Jones, Timothy Moriarty, David Allikas, Don McGregor, Russ Heath, Paul Neary, and Angelique Trouvere.
All art in this issue reprinted from Warren magazines.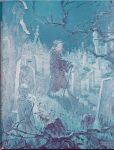 EC fanzine.  Two printings exist of this issue.  The first printing has matte cover stock, and the second printing has glossy cover stock.  
1st printing: 2500 copies
2nd printing: 2000 copies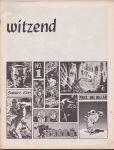 The second scan is an insert that came with #1 promoting four-issue subscriptions.