Frank Miller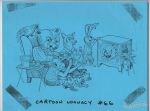 Some of the contents include: a Martin Greim-organized jam page by Infantino, Anderson, Buniak, Wrightson, Miller, Palmer, Ditko, Kida and Romita; a two-page Beatles-themed "solo jam" by Erling

Characters appearing in art and comics include: Jim Woodring's Manhog, Splash Brannigan, Thunderbunny, Adam Strange, Swamp Thing, Dr. Mid-Nite, Daredevil, Blue Beetle, Airboy, Emo Philips, William Shatner/Captain Kirk, DeForest Kelley/Bones, Nichelle Nichols/Lt. Uhura, Jay Leno, Jackie Chan, Eminem, Mike Tyson, John Fahey, Daria, They Might Be Giants, Brad Pitt, Prince Charles

Fewer than 50 copies usually printed (probably more like 25).

Centrail Mailer for this issue: Mark Campos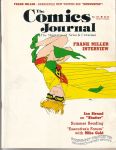 Interview with Frank Miller.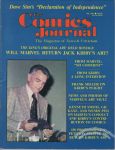 The bulk of this issue deals with Jack Kirby's then-ongoing battle with Marvel Comics over the return of his original artwork. This includes interviews, Marvel warehouse photos, a Frank Miller essay and more.

Also in this issue: Dave Sim's "A Declaration of Independence" essay, Mark Burbey on Keith Giffen's Jose Munoz art swipes, an article on Franco-Belgian comics, Carter Scholz on science fiction, and spot illos by Chas Gillen of Captain America, Conan, Alice the Goon, Popeye, Swee'Pea and Yankee Poodle.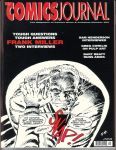 Interviews with Frank Miller and Sam Henderson.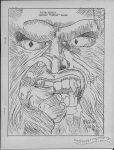 There are at least two fanzines with this name.
[Note: At least one image in this entry was found online (probably at an auction site) and saved for personal use. And then the Database project came along! If you recognize your image we'd like to have your permission and would love to give you credit for your work. Please contact us through Site Info > About in the main menu up top.]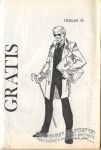 [Note: At least one image in this entry was found online (probably at an auction site) and saved for personal use. And then the Database project came along! If you recognize your image we'd like to have your permission and would love to give you credit for your work. Please contact us through Site Info > About in the main menu up top.]