Nick Bertozzi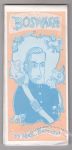 This inventive comic is designed like a travel map which is unfolded one panel at a time as you read it. It won an Ignatz Award the year it came out and was published thanks to a grant from the Xeric Foundation.
3½ × 7¾"
60 "pages"
Printed in two colors throughout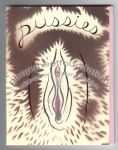 Anthology mini on a self-explanatory theme.
4¼ × 5½"
56 pages
Spraypaint-stenciled cover
Four interior pages in color
There may be more contributors than listed above.