Steve Fritz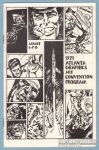 Program for the show held on August 6-8, 1971. Guests included Dick Giordano and Frank McLaughlin.
There may be more contributors not listed above.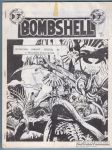 This is the "Incredible Fantasy Special #3" issue with fiction, art and comics. Contents include: a full-page drawing by Gene Klein (later Gene Simmons), ama-hero comic starring Captain Fear, a Buddy Saunders sale list, more.
Offset/ditto, side-stapled.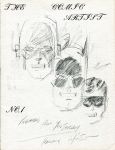 Carmine Infantino issue, featuring a short interview with Infantino, and articles about Infantino's work in the 40s, 50s, and 60s.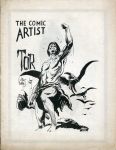 Joe Kubert issue, featuring articles about Kubert characters, and an interview with Kubert.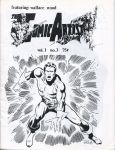 Wally Wood issue, featuring articles about Wood's career, and a Wally Wood checklist.