John Belfi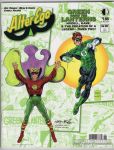 Green Lantern history, interview with Mart & Carrie Nodell, interview with Jack Mendelsohn, interview with Betty Tokar ("the woman who probably inspired Betty Cooper"), letterer Abe Kanegson, interview with Rudi Franke, more.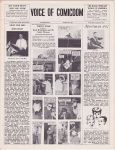 "Meet the Pro" with John Belfi, and articles about Alex Kotsky's Apartment 3G, The Bond Era by Rudi Franke, and an Australian character named "The Panther" by John Ryan.   Letters from Richard Kyle, Dick Ayers, Steve Perrin, Sid Greene, Murray Boltinoff, Will Eisner.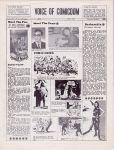 Interview with Al Williamson.  "Meet the Pro" feature about John Romita, Sr.