1987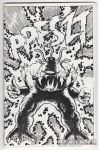 Also contains letters from Carl Taylor, Steve Keeter, Rick Bradford and Larry Johnson.
United Fanzine Organization memberzine.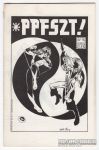 Contents include a Nightstar (then Nightshade) cover and interior story by Larry Blake; letters from Allen Freeman, Rick Bradford, Mark Thurman and Steve Shipley.
United Fanzine Organization memberzine.

KISS fanzine with a Larry Blake cover.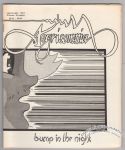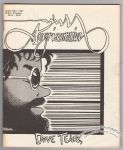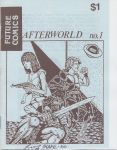 United Fanzine Organization memberzine.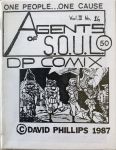 A note on the back cover says this series would continue as The Adventures of S.O.U.L.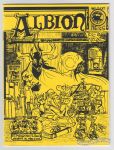 Comics and art by Jerry Collins (Octoberfest, Lightwood) in a fantasy/sci-fi/anthropomorphic vein. This issue is dedicated to Vaughn Bode (who was clearly a big influence) and includes a portrait of him.
5½ × 7¼"
Cardstock cover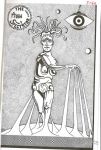 Is this an issue of The Alien or The International Spectator? Or a combo production?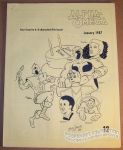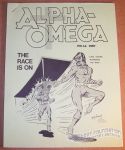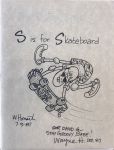 Signed and numbered edition of 26 with unique alphabet cover art on each - 13 by Wayno, 13 by Bolman.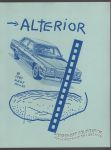 One-sided art print published in an edition of 20 or 25 copies.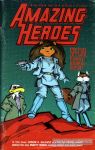 Edd Vick interviews Steve Gallacci, "Why a Duck?" (36 cartoonists on why they deal in funny animals), Rowrbrazzle portfolio section, letter from James Pugh looking for fan artists.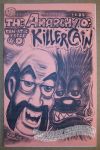 #0 is apparently the second issue in the series.

Cardstock covers.