Lewis Shiner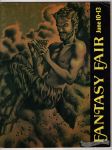 Contains photos (by Joe Bob Williams) from early '70s Dallas cons featuring Harlan Ellison, Larry Herndon, Neal Barrett Jr., Paul McSpadden, Joe Bob Williams, Howard Waldrop, Burne Hogarth, Forrest J. Ackerman, Buddy Saunders, Don Punchatz and others.
Roughly 8¼ x 11" (8½ x 11" trimmed).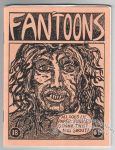 One of the highlights of this issue is a centerspread jam comic by Mike Hill, Bruce Chrislip, Michael Dowers, Hal Hargit and Edd Vick, which unfolds out to an 8½ × 11" jam by Vick and Steve Willis.