M Jacob Alvarez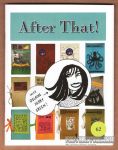 Micah Liesenfeld's continuation of D. Blake Werts' Copy This! / Copy That! title that spotlighted small press creators.
Interview with Delaine Derry Green with plenty of art by Delaine and others.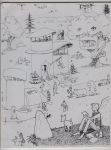 Characters appearing in art and comics include: Rocko's Modern Life, Thor, Hulk, John Lennon, Richie Rich, Batman, Jiminy Cricket, Boo Ferris, Ray Harrell, Donald Trump, Joker, Penguin, Riddler

Insert included with this issue: Truth Be Known book (Maximum Traffic), Hypnospiral Comics #7 (Alvarez) and a Riso print (Yeater)

Fewer than 50 copies usually printed (probably more like 25).

Central Mailer for this issue: George Erling and Gary Fields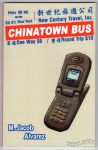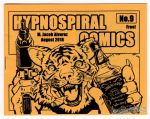 Gag cartoons and strips by M. Jacob Alvarez.
Saddle-stitched, b&w interiors.