2017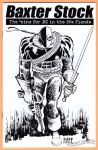 Excerpts from the DCinthe80s website (interviews with Michel Fiffe, Rick Veitch, J.M. DeMatteis and Steve Lightle) plus fan art.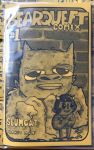 Original comics, fake advertisements and illustrations.
Cardstock cover.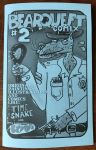 Original paintings, comics, fake advertisements and illustrations.
Cardstock cover.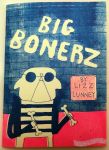 From the Birdcage Bottom Books site: "This experimental comic tells the story of a group of canines that tackle depression, drug addiction and anger problems whilst roaming the streets and protecting their cardboard box home from outsiders. Lunney explores themes of fame/celebrity, mental health problems, class struggle, addiction and more through a pack of homeless street dogs. Lots of jokes! Lots of bones!"
5¼ x 7½"
Two-color risograph covers
B&W interiors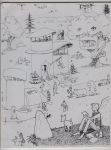 Characters appearing in art and comics include: Rocko's Modern Life, Thor, Hulk, John Lennon, Richie Rich, Batman, Jiminy Cricket, Boo Ferris, Ray Harrell, Donald Trump, Joker, Penguin, Riddler

Insert included with this issue: Truth Be Known book (Maximum Traffic), Hypnospiral Comics #7 (Alvarez) and a Riso print (Yeater)

Fewer than 50 copies usually printed (probably more like 25).

Central Mailer for this issue: George Erling and Gary Fields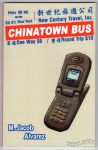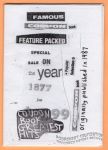 Originally published in 1987.
3 x 4"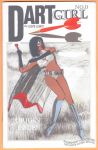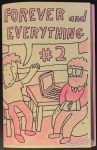 Risograph printed wraparound cover.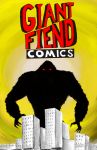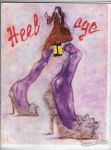 An anthology of high heel art.

Full-color card stock cover.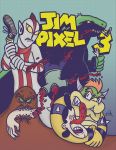 Language: Spanish
Co-writer: Jaime Rebolledo
Colors (Cover): Nefazta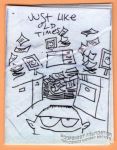 Copy shop nostalgia in mini-comic (what else?) form.
2¾ x 3¼"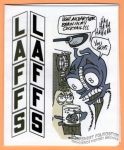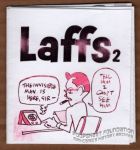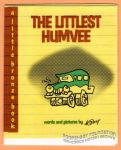 Printed in full-color.
3½ x 4¼"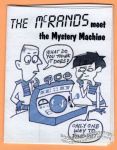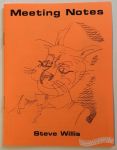 PFDB Mini #2
8 pages
Printed on Astrobrights Cosmic Orange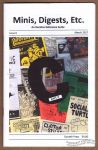 A printed index to "minis, digests and other related comics" that have been published since the Jay Kennedy's Guide in 1982.

Tanreth Press publication #7.

Numbered edition of 25.