You are here:  

Home

>

Marc Cheshire
2002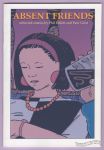 Collection of collaborations between Phil Elliott and Paul Grist oriiginally published in Escape, Taboo and elsewhere.
Full-color cover on glossy stock.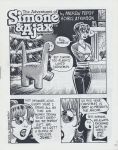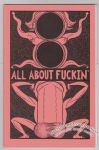 Two printings known (2002 and June 2005).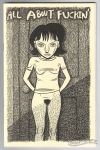 Two printings known (2002 and May 2008).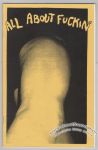 Extreme, sex-themed comix anthology.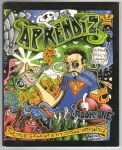 Autobiographical comics about an illustration major's apprenticeship in a tattoo shop.
Full-color covers.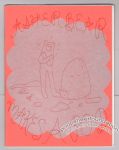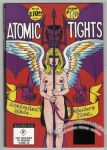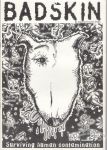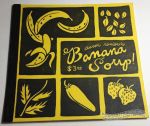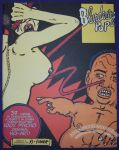 Extreme, freaky sex and violence.
Roughly 8½ x 10¾".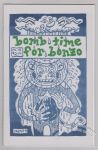 Screenprinted cardstock cover.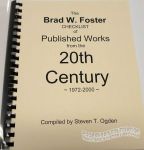 This is a massive catalog of every (or very nearly every, over 2,800 entries) Brad Foster appearance in print up until January 1, 2000. Sections include: Main Listing of Titles (A-Z), Jabberwocky Graphix Publications, Summary of Titles (sorted by date), Summary of Titles (sorted by editor) and Summary of Titles (non-US, sorted by country). There are also 70+ pages of Foster artwork.
Each entry in the main section includes title, issue, date, page count, dimensions, format, publisher, print run and other notes.
Compiled, edited and published by longtime mini-comics/fandom participant Steven Ogden.
Signed/numbered edition of 70 (including 67 comb-bound copies and 3 unbound).
New Spotted Zebra Press #10.
375+ pages
Comb-bound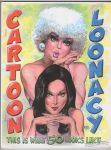 Contents include Brian Buniak's 46-page "Beneath the Planet of Apricot and Babette" with an astounding number of guest-stars (some of which are listed below).

Characters appearing in art and comics include: Ozzy Osbourne, a Bettie Page/Nancy mash-up, Morty the Dog, Howie the Hat, Fred the Clown, John McEnroe, Ned Flanders, Marge Simpson, Montgomery Burns, Homer Simpson, Bart Simpson, John Wayne, Captain Jack, Clint Eastwood, Dr. Radium, Bettie Page, Skinned-Alive Boy, Doctor Sputnik, Nancy, Thunderbunny, Superswine, Splash Brannigan, Mighty Mouse, Bruce Willis, Russell Crowe

Fewer than 50 copies usually printed (probably more like 25).

Centrail Mailer for this issue: Brian Buniak