Australia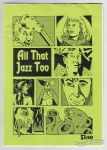 6 × 8¼"
Published by Tonia Walden?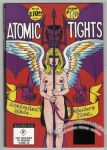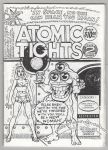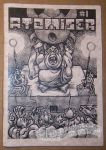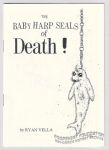 Bloody, violent comix about seal hunters getting their comeuppance.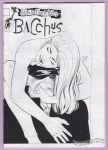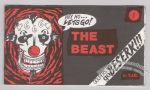 Collage comics parody of Jack T. Chick tracts using snippets from Jack Davis, Harvey Kurtzman, Graham Ingels, Will Elder, Jack Kirby, John Byrne, S. Clay Wilson, Melinda Gebbie, Robert Crumb, Art Spiegelman, Mark Beyer, Joost Swarte, Charles Burns, Howard Chaykin, Frank Miller, Alan Moore, Peter Bagge, Aline Kominsky-Crumb, Dori Seda, J.R. Williams, J.D. King, Lloyd Dangle, Joe Coleman, Dennis Worden, Daniel Clowes, Julie Doucet, Spain, Rick Griffin, Kim Deitch, Sue Coe, Basil Wolverton, Jim Woodring, Ron Rege Jr., Rory Hayes, Rick Grimes, David Sandlin, Doug Allen, Joel Beck, Steve Stiles and others.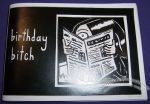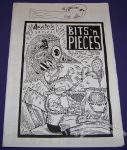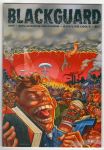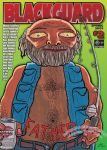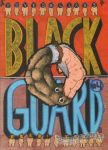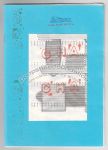 Contains twisted take on Charlie Brown and the "Peanuts" gang, Alice in Wonderland, zombie earthworms, cartoonist pals and more.
The cover features hand-stamped and hand-placed elements.