2007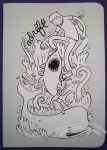 5 × 7"
28 pages, rounded corners
Heavy stock covers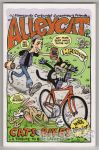 A tribute to cartoonist Eric Lappegard, cycling/biking, cats and ninjas are the recurring themes.
There may be more contributors than listed above.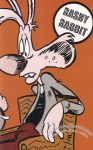 AKA A New Low for Rashy Rabbit

Greg Turner, Central Mailer.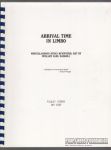 Collection of "miscellaneous stray bunnygirl art" by William Earl Haskell.
All sheets except for one are printed on only one side (the page count above only includes pages with content).
Comb-bound, b&w interiors.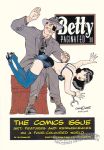 Comics-focused issue of this zine of pop culture.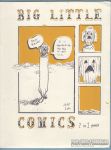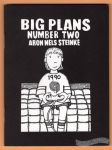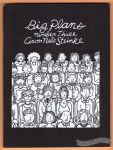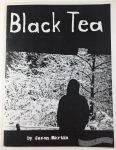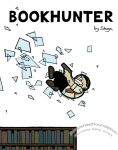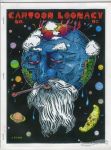 Characters appearing in art and comics include: Bettie Page, wrestler, beatnik

Fewer than 50 copies usually printed (probably more like 25).

Centrail Mailer for this issue: Brian Buniak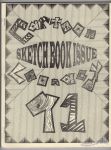 All-sketchbook issue.

Characters appearing in art and comics include: Wonder Woman, Rudy Giuliani, Rupert Murdoch, Jimmy Olsen, Martian Manhunter, Edna Krabapple & other Simpsons characters, Frankenstein's monster

Centrail Mailer for this issue: Brian Buniak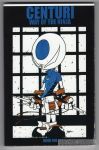 Collects issues 1-5 of Cen / CenTuri: Way of the Ninja.
Perfect bound. Color covers, b&w interiors.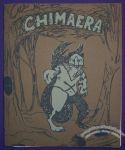 Fairy tale themed comics anthology.
2-color silkscreened covers.
Published by I Know Joe Kimpel?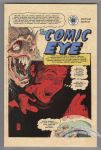 TPB anthology themed around comics and creating comics. The interiors are packed with references (small and large) to EC Comics (MD, Mad magazine, Wally Wood, Will Elder), Sherlock Holmes, Plop!, Not Brand Echh!, Fin Fang Foom, Disney comics, Little Lulu, Harvey Comics, Pogo, the Archie Comics gang, Will Eisner, Cerebus, Flaming Carrot, Canadian fandom and so many others.
Roughly 6½ × 10¼"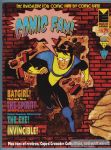 Fanzine put together by Jim Main, Floyd Sumner, Sam Gafford and Tim Goebel. Contents include: article on Robert Kirkman's Invincible; spotlight article on Biljo White's The Eye; a look at some vintage Batman toys; article on The Spirit TV movie; history article on Batgirl; reviews; more.
Characters appearing in fan art: Batman, Robin, Invincible, The Eye, Batgirl, Justice League of America, Riddler, the Shield
Small Press Syndicate / Blue Plaque Publications memberzine.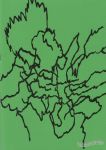 AKA Sketchbook Vol. 3.

Glossy covers
Black ink on green stock throughout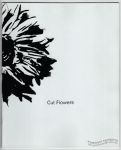 Published with assistance from the Xeric Foundation.
Some interior color.