Margot Insley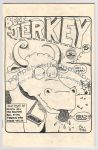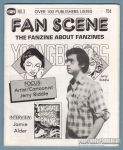 Contents: spotlight on Jerry Riddle; interview with Jamie Alder (Bill Shut); photos of Jerry Riddle, G. Raymond Eddy, Sean Cliver, Matt Feazell, Jim Main, Kirk Chritton, Randy Paske, Erik Larsen, Gary Panter and Francis Mao; letters from Gary Lovisi, Eric Hampton, Tim Corrigan, Wade Busby and others; more.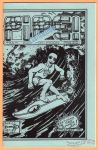 Appearance by Morty the Dog.
There's one more contributor, a "Dave" somebody.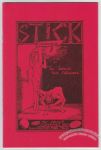 Sexually explicit jam comic with a circus theme.
There may be one more contributor not listed above ("Dave"?).