Ray Tomczak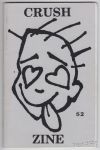 True stories about crushes in the form of comics and prose.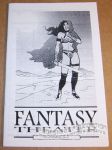 United Fanzine Organization memberzine.

Annual Comics Anthology 76 pages. Contents: A Spark's Desire is an Ember's Deed by Max Ink / Ed Thud suffers from Head Burn by Kel Crum / Campfire a Work in Progress by Pam Bliss / Cast Out by Mat Calvert / Hotel Fire Safety by Kira Keck / When You Wish Upon a Fire by Matt Levin / The Fire Bird by Matt Levin / Comicverse: Fire by Bianca Alu & Steve Peters / Oceanus & Furie: Fire of the Earth by Steven Myers / Fired Up by Dave Skite / Uncle Norm's Puzzle Pages by Ray Tomczak / Vugz: Cook Out by Bob Corby / I'm on Fire by B.A. Richardson & Matt Wyatt / R.A.IN.B.O.W.: Story Title Contains No Fire Puns by Mike Carroll / Uninvited Guest by Bob Corby. Covers by Jonathon Riddle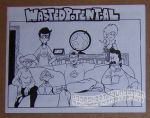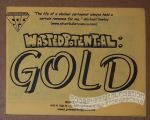 Small Press Syndicate memberzine.