Reg Platt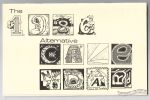 12-month calendar for 1986 with each month a two-page spread illustrated/designed by the contributing artists. Also, the centerspread contains six cartoon collaborations by various combinations of the contributors and each drew one of the letters or numbers on the cover.
Cardstock cover.
Appearance by Morty the Dog.
MUPubs #038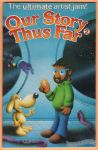 Phenomenal jam comix project organized by Brad W. Foster. Each artist contributed one page which built upon and furthered the pages completed before them.
Appearances by Morty the Dog, Underdog and Peter Laird's Triceratron.
Full-color covers on coated stock.