Will Murray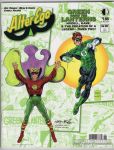 Green Lantern history, interview with Mart & Carrie Nodell, interview with Jack Mendelsohn, interview with Betty Tokar ("the woman who probably inspired Betty Cooper"), letterer Abe Kanegson, interview with Rudi Franke, more.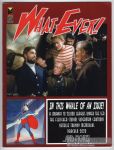 Contents include: tribute to Natalie Trundy; "Superman in Technicolor"; tribute to the late Jim Pack; more.
Edited by Jim Main and Robert J. Sodaro, production by Marc Haines.
Full-color throughout.
Appears to be a United Fanzine Organization memberzine.