Brad W Foster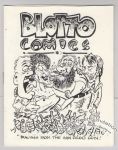 Collection of drawings made at the 1985 San Diego Comic-Con.
16 pages?
Rhyming alphabet jam with Wayno and Edward Bolman trading off from panel to panel.
Full-color cover on coated stock. Cover by Wayno and colored by Brad W. Foster.
The 1st edition was published as a smaller mini-comic by Wayno.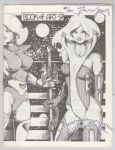 Signed/numbered edition of 100.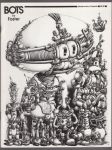 Big magazine-format collection of robot artwork by Brad Foster. This includes mini-comics/zine covers, Mechthings pieces, con badges and lots more.
Roughly 8½ × 11"
Printed on semi-glossy stock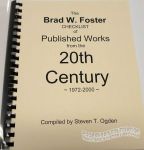 This is a massive catalog of every (or very nearly every, over 2,800 entries) Brad Foster appearance in print up until January 1, 2000. Sections include: Main Listing of Titles (A-Z), Jabberwocky Graphix Publications, Summary of Titles (sorted by date), Summary of Titles (sorted by editor) and Summary of Titles (non-US, sorted by country). There are also 70+ pages of Foster artwork.
Each entry in the main section includes title, issue, date, page count, dimensions, format, publisher, print run and other notes.
Compiled, edited and published by longtime mini-comics/fandom participant Steven Ogden.
Signed/numbered edition of 70 (including 67 comb-bound copies and 3 unbound).
New Spotted Zebra Press #10.
375+ pages
Comb-bound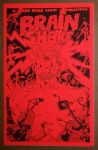 Numbered edition?
Dayglo orange cardstock cover.
There may be more contributors than listed above.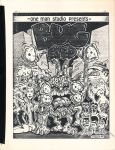 Great jam comix where each artist does a full page that continues from where the preceding artist left off.
Back cover appearance by Rat Fink and Junk Yard Kid.
Some copies had hand-colored covers (probably by Bors).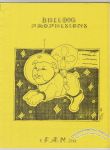 Publication of FAN (Fandom Alliance Network) and entirely produced during a 1988 Dallas Fantasy Fair.

Contents include a report on con meetings and panels, a three-page jam prose story, and a four-page jam comic.
Roughly 11 pages (one-sided), corner-stapled.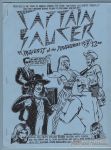 Punk/newave-influenced retro/future sci-fi minicomic by Doug Holverson (Interstellar Overdrive, Fanboy).
This issue's got a fold-out Flexia Bast poster by Holverson and a Flexia pin-up by Brad W. Foster.
Two printings/editions: magazine and digest. I believe the magazine is the 1st.
1st printing?: magazine, 1984
2nd printing?: 5½ x 8½" digest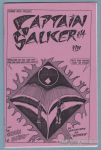 Punk/newave-influenced retro/future sci-fi minicomic by Doug Holverson (Interstellar Overdrive, Fanboy).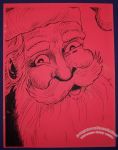 Some of this issue's contents: five pages of Kazaleh material originally done for the Ren & Stimpy comic but never published; a nine-page jam comic by Hilary Barta, Scott Beaderstadt, Howard Bender, Brian Buniak, Daryll Collins, Barry Crain, George Erling, Pete Fitzgerald, Greg Gill, Mike Kazaleh, Brian Thomas and Bill Wray; a one-page jam drawing by Brad Foster, David Tosh, Wayne Truman, Craig Miller and Ben Dunn.

Characters appearing in art and comics include: Ren & Stimpy, Tor Johnson, Godzilla, Beetle Bailey's Sarge, Ted Danson, O.J. Simpson, Davy Crockett, Dudley Do-Right, Frankenstein, the Seven Dwarfs, Andy Capp, Dick Tracy and Santa Claus.

This issue also included a two-color Christmas card by Daryll Collins and a Max Traffic flyer insert.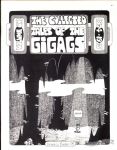 Collection of "Tales of the Gigags" comics originally published in The Battalion, the student paper of Texas A&M University.

Newsprint interiors.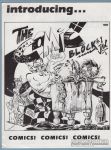 Adzine. Contents include a Checkered Demon cover by S. Clay Wilson, Bruce Sweeney's "Underground Station" column (logo by Brad Foster), a one-page Dog Boy comic by Steve Lafler, a quarter-page display ad by Michael Roden, a quarter-page ad for original art illustrated by S. Clay Wilson, a XNO ad for XEX Graphix, more.
Saddle-stitched.

Contents include a cover by Steve Lafler and a page of San Diego Con '83 jam art by Leslie Sternbergh, Dan O'Neill, Larry Rippee, R.L. Crabb, Par Holman, J.R. Williams, Brad Foster, Jim Valentino, David Miller, Dave Patterson, Steve Lafler, Carl Kirkendall, Jane J. Oliver, Cabby, Sheridan Williams, Lynn Hansen and Theresa Thurmond.

This one's got Bruce Sweeney's "Underground Station" column (logo by Brad Foster), a full-page 'Queen of Hairy Flies' ad by Michael Roden, a recommendation for the new series 'Teenage Mutant Ninja Turtles' (plus some art samples), more.
What Is This Site?
A virtual archive of mini-comics, fanzines, small press comics, newave comix and related items. The physical archive, housed at PF headquarters, is being built with personal acquisitions as well as generous donations from supporters. This project is most definitely a work in progress.