1992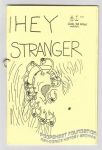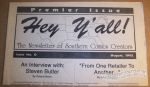 "The Newsletter of Southern Comics Creators".
Interview with Steven Butler.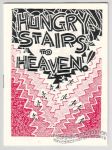 This is one-third of the Steve Willis trilogy that also included Cranium Station DMZ and Eternities of Darkness. Circular, dadaist comix by the creator of Morty the Dog.

Originally published by Dada Gumbo Press in 1984.

Roughly 4 × 5½"
2-color cover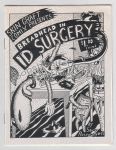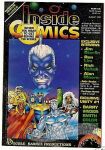 Interviews with Jim Starlin, Ron Lim, Rick Veitch and Alan Moore.
[Note: At least one image in this entry was found online (probably at an auction site) and saved for personal use. And then the Database project came along! If you recognize your image we'd like to have your permission and would love to give you credit for your work. Please contact us through Site Info > About in the main menu up top.]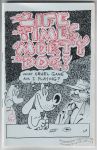 Appearances by Fred Flintstone and the Three Stooges.
Formatted flip-zine style.