Bill Dubay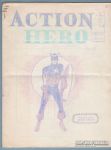 Ama-hero comics starring Mercury II, the Flag and the Golden Avenger. Also contains an article on Superman by Fred Landesman.
Characters appearing in fan art include Captain America, Superman, Batman, Flash and Giant-Man.
Ditto printed.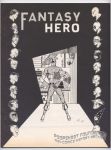 [Note: At least one image in this entry was found online (probably at an auction site) and saved for personal use. And then the Database project came along! If you recognize your image we'd like to have your permission and would love to give you credit for your work. Please contact us through Site Info > About in the main menu up top.]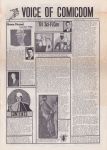 Formerly Fantasy Heroes' Hangout.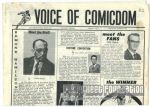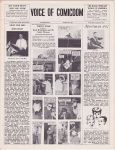 "Meet the Pro" with John Belfi, and articles about Alex Kotsky's Apartment 3G, The Bond Era by Rudi Franke, and an Australian character named "The Panther" by John Ryan.   Letters from Richard Kyle, Dick Ayers, Steve Perrin, Sid Greene, Murray Boltinoff, Will Eisner.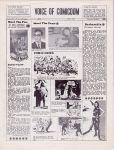 Interview with Al Williamson.  "Meet the Pro" feature about John Romita, Sr.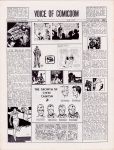 Main feature is an uncredited article titled "The Growth of Steve Canyon," illustrated with art by Milton Caniff.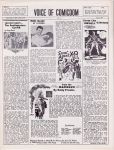 Report about Southwestern Con 1968, article about Mell Graff.