Gary Brown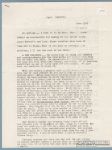 Contains letters from Jerry Bails, Murray Boltinoff, Glen Johnson and Derrill Rothermich.
Mimeo, corner-stapled.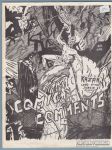 Contents include: comics/fandom predictions; comic news; letters (Irene Vartanoff, Mike Benton, others); ads for Armageddon/Crypt, Wayward Traveler, Super-Hero, Intrigue, Bombshell, Heroic, Incognito Comics, Forbush Gazette; more.
Also contains On the Drawing Board #55 (Vol. 2, #8)
Characters in art include: Ka-Zar, Linus Van Pelt
Offset/ditto, essentially 20 pages, side-stapled.
There's one other unidentified artist: MR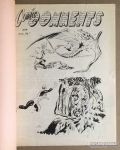 Comics/fandom news and views by Gary Brown and Wayne DeWald. Also contains letters by Mike Friedrich, Gary Friedrich, Rocke Mastroserio, Tom Fagan, Mike Barrier and others, plus art by Ronn Foss and Alan Hutchinson.
Characters in fan art include: Green Lantern, Ringo Starr
Mimeo, side-stapled.
The copy in this entry's images, at some point, had staples removed, protective sheets added at front and back and then got restapled.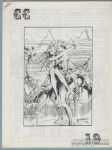 Comics/fandom news and views by Gary Brown. Other contents include: art/comics by Doug Potter and TBC (?); letters from Mark Evanier, Bill Schelly, Tony Isabella and others; a review of Jim Steranko's History of Comics Vol. 1; more.
Mimeo/offset?, corner-stapled.
"Paid circulation": 110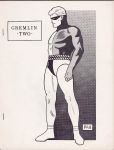 Interviews with Roger Brand, Hal Foster, Tom Ryan.  Biography of Neal Adams, with index of his work.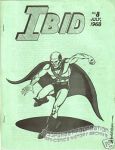 [Note: At least one image in this entry was found online (probably at an auction site) and saved for personal use. And then the Database project came along! If you recognize your image we'd like to have your permission and would love to give you credit for your work. Please contact us through Site Info > About in the main menu up top.]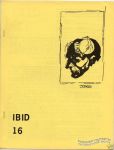 [Note: At least one image in this entry was found online (probably at an auction site) and saved for personal use. And then the Database project came along! If you recognize your image we'd like to have your permission and would love to give you credit for your work. Please contact us through Site Info > About in the main menu up top.]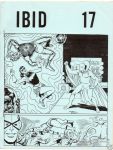 [Note: At least one image in this entry was found online (probably at an auction site) and saved for personal use. And then the Database project came along! If you recognize your image we'd like to have your permission and would love to give you credit for your work. Please contact us through Site Info > About in the main menu up top.]
[Note: At least one image in this entry was found online (probably at an auction site) and saved for personal use. And then the Database project came along! If you recognize your image we'd like to have your permission and would love to give you credit for your work. Please contact us through Site Info > About in the main menu up top.]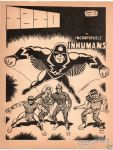 [Note: At least one image in this entry was found online (probably at an auction site) and saved for personal use. And then the Database project came along! If you recognize your image we'd like to have your permission and would love to give you credit for your work. Please contact us through Site Info > About in the main menu up top.]
[Note: At least one image in this entry was found online (probably at an auction site) and saved for personal use. And then the Database project came along! If you recognize your image we'd like to have your permission and would love to give you credit for your work. Please contact us through Site Info > About in the main menu up top.]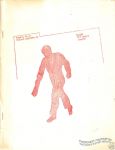 [Note: At least one image in this entry was found online (probably at an auction site) and saved for personal use. And then the Database project came along! If you recognize your image we'd like to have your permission and would love to give you credit for your work. Please contact us through Site Info > About in the main menu up top.]
[Note: At least one image in this entry was found online (probably at an auction site) and saved for personal use. And then the Database project came along! If you recognize your image we'd like to have your permission and would love to give you credit for your work. Please contact us through Site Info > About in the main menu up top.]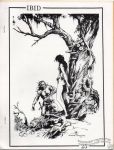 [Note: At least one image in this entry was found online (probably at an auction site) and saved for personal use. And then the Database project came along! If you recognize your image we'd like to have your permission and would love to give you credit for your work. Please contact us through Site Info > About in the main menu up top.]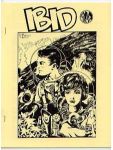 [Note: At least one image in this entry was found online (probably at an auction site) and saved for personal use. And then the Database project came along! If you recognize your image we'd like to have your permission and would love to give you credit for your work. Please contact us through Site Info > About in the main menu up top.]
[Note: At least one image in this entry was found online (probably at an auction site) and saved for personal use. And then the Database project came along! If you recognize your image we'd like to have your permission and would love to give you credit for your work. Please contact us through Site Info > About in the main menu up top.]