Al Greenier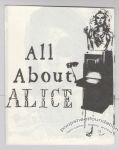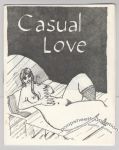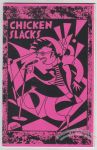 Mary Fleener's great anthology full of music-themed art and comix (mostly comics adaptations of songs).
This issue's musicians include Slim Gaillard, Louis Jordan, The Duchess, Electric Prunes, Capt. Beefheart, Joy Division, The Residents and Screamin' Jay Hawkins.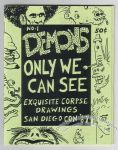 Exquisite corpse drawings from the 1987 San Diego Comic-Con.
Printed on lime green stock.
Published in 1987 or 1988?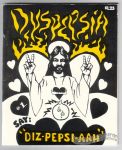 Two-color covers, b&w interiors.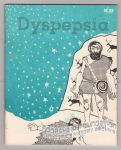 Roughly 5¼ x 6½"
48 pages
Two-color covers, some interior color
There may be more contributors than listed above.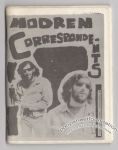 There may be more contributors than listed above.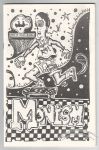 There may be more contributors than listed above.
5½ × 8½"
28 pages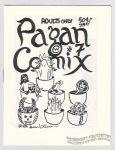 References: Nike, centaurs, Botticelli's 'The Birth of Venus', horse racing and Frey (Norse fertility god).
There's one other artist I can't identify.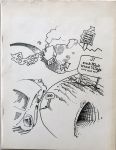 Printed single-sided, multi-color pages throughout.
Side-stapled.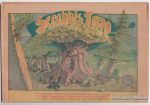 Full-color covers and centerspread.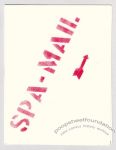 This is a mini collection of letters received about Al Greenier's SpaMan comix. Letter writers include Rick Geary, Peter Bagge, Dennis Worden, Scott McCloud, Michael Roden and others.
Hand-stenciled cover.
Probably published in 1986 or '87.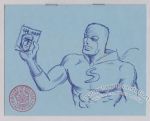 The title is assumed since Al Greenier published another similar mini with that title.
Basically, it's a collection of mail received by Al Greenier about his Spa-Man comics. Contains Spa-Man sketches from letters by J.R. Williams, Mike Cody, Monte Beauchamp and Roxy O'Reilly plus other letters by Ray Zone, Michael Roden, Bruce Sweeney, "T.M" Maple, Mary Fleener, Ronn Sutton and others.
4¼ × 5½"
8 pages
Published in the late '80s?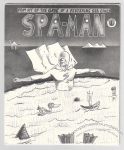 Cover logo actually reads Spa-Man.