Alex Ross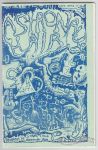 Collection of art brut / psychedelic drawings.
Alex Ross isn't the mainstream superhero artist.
Card stock covers.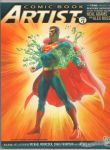 Features on Neal Adams, Alex Ross, the Arcade anthology, Michael Moorcock and Craig Thompson.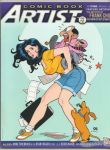 Features on Frank Cho, Mike Friedrich/Star*Reach and J.J. Sedelmaier.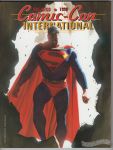 Tributes in art and writing to the Legion of Super-Heroes, Superman, Elfquest, comics for boys and girls, and Archie Goodwin.
Appearances by other characters include Bizarro Superman, Cutey Bunny, George Reeves, Christopher Reeve, Dean Cain, Justice League of America, Ralph Kramden, Jerry Siegel, Joe Shuster, Robert Redford, Sonambulo, Supergirl, Wonder Wart-Hog, Underdog, Super Goof, Mighty Mouse, Super Chicken, Darkseid, Akiko, Chronos, Mavis, Venus, Big Boy, Katy Keene, Patsy Walker, Millie the Model, Usagi Yojimbo, The Little Monsters, Melvin Monster, Spooky and Sailor Moon.
Editor: Dan Vado, Art Director: Scott Saavedra.
Roughly 8¼ x 11" (8½ x 11" trimmed)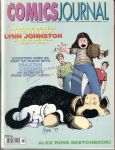 Interviews with Lynn Johnston and Max Crumb.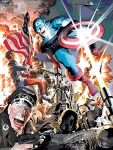 [Note: At least one image in this entry was found online (probably at an auction site) and saved for personal use. And then the Database project came along! If you recognize your image we'd like to have your permission and would love to give you credit for your work. Please contact us through Site Info > About in the main menu up top.]